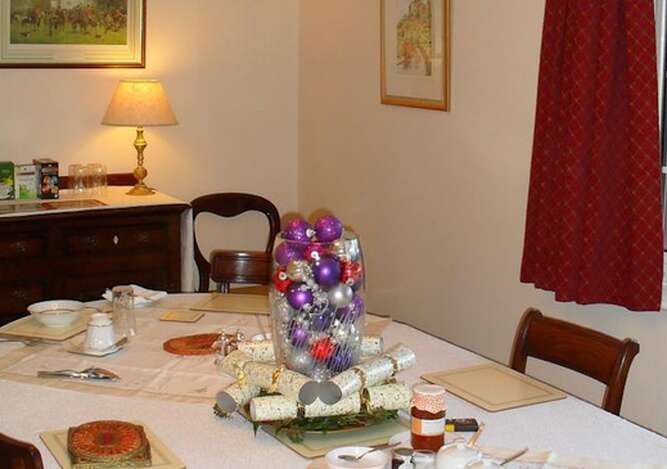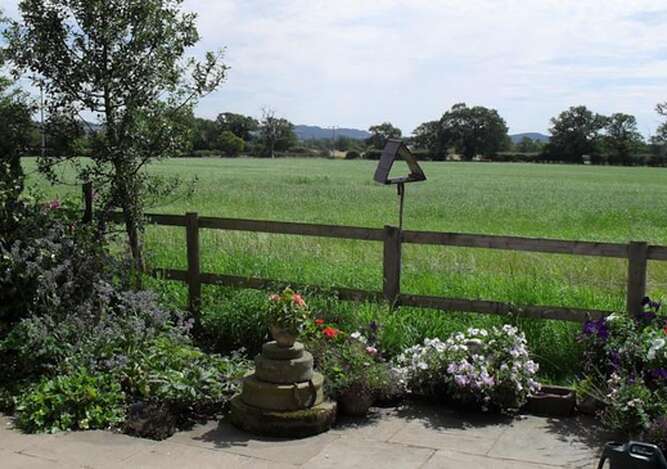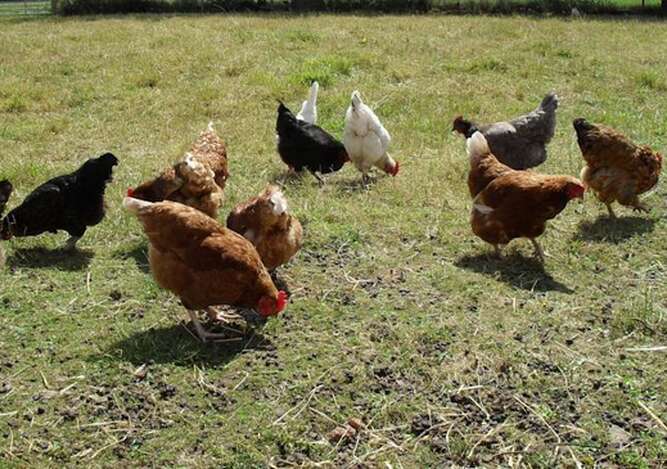 Breakfast
Breakfast is served in the dining room on the ground floor. It's a traditional full English breakfast, and everything is freshly cooked for you.
We use as much local produce as we can - and the eggs come from our own free-range hens.
Orange juice and cereals.
Fresh fruit salad.
Full English Breakfast (any or all of eggs, bacon, sausages, mushrooms and tomatoes).
Vegetarians can choose from the above, or choose an alternative such as a freshly-cooked mushroom omelette.
Fresh toast (white or wholemeal) with homemade preserves.
Tea, filter coffee (decaffeinated also available), Earl Grey's tea, herbal &fruit teas, hot chocolate, mineral water.
Fresh milk.
Breakfasts are usually served from 7.30am to 9.00am - let us know the time you would like your breakfast when you arrive.
Eating out - we don't serve evening meals, but we're close to a number of excellent places to eat with a number of different cuisines. We're happy to help you find somewhere that suits, and make a booking for you. (See 'Guest Information' for some suggestions.)